Pipes and Filters Remove. Nature's Design Restores and Repairs
Taste Test the Liquid Crystalline Water Difference
100% Natural and Eco-Friendly
Water Crystals

What does Hexagonal Water mean?



Hexagonal stucture of the water crystal is the sign of harmonic water full of natural energy, as in nature. Water supply systems weaken the water as crystal on left without structure shows.
The unique forms of our products restore living water hexagonal structure. More ...

Golden Ratio

How does it influence water?



Photos of water crystals show that the Golden ratio has beneficial influence on the water. That is why shape of all our products is created on the basis of the Golden ratio.

Thankyou Bottles

Why are they named Thank you?



These are the first bottles in the world made from 100% natural materials that are 100% bio-degradable. If our Earth could talk, it would say: Thank you!
All prices include international shipping For New Zealanders they also include GST.
Alladin Carafe and Mythos Glasses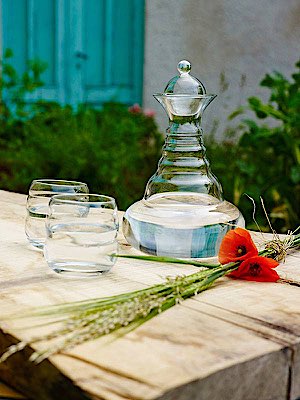 1.3 litre Carafe plus Mythos in golden PHI ratio proportions with Flower of Life (pictured center) energy matrix emblazoned into base in pure gold. Revitalise water in 3 minutes . Water crystal, by Masaru Emoto shows change to liquid crystalline, full-spectrum water state. 250ml glasses add 1, 2, 3 fibbonacci sequences to Alladin's golden ratios of 1, 1, 2, 3, 5 and 8. Prices include shipping to all countries. Hand-crafted, mouth-blown, lead-free glass safe up to 70°C/158°F.



Mythos Chakra Glasses
Drinking vitalized water influenced by special colours, symbols, words of affirmation on the base of seven 250ml Mythos Glasses mouth-blown and hand-crafted in Golden Ratio proportions to help balance chakra energy centres. Each of the 7 chakras governs different aspects of physical, emotional and mental wellbeing. Seven 250ml Mythos glasses with golden-ratio design. "Harmony" for the 2nd chakra (orange) can also be purchased separately.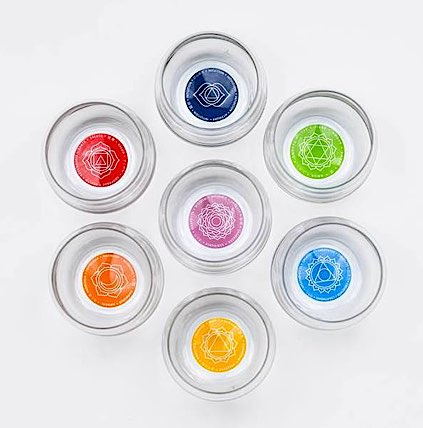 Machine-crafted in lead-free glass
Safe to 70°C/158°F.
Prices include freight to all countries.
More about Mythos Chakra Glasses
Golden Delicate Carafe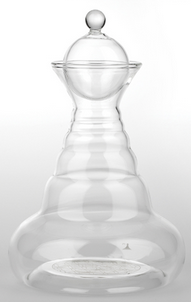 The Golden Delicate is a smaller size of the well known Alladin carafe , easy for children to handle, with a capacity of 500ml. It's water crystals even shows a smaller "child" growing from the parent crystal. Hand-crafted and mouth-blown in lead-free glass. Can be heated up to 70°C/158°F. Prices include shipping to all countries.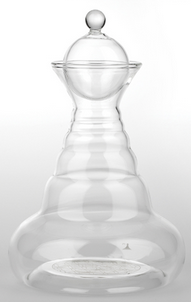 Universe and Beauty Carafes
Universe is probably the largest mouth blown water carafe worldwide. With its 10 liter / 340 fl.oz capacity the Universe is ideally suited for seminars, conventions, asisting healing in offices of health practioners, and creating a "greater feel good factor" in cafes, health food stores, shops, restaurants, schools and staffrooms. Beauty is 5 litres/ 170 fl.oz. Their patented water tap is easy to use and designed for frequent use. It is made of chrome steel with a plastic wahser/seal. Everything else is 100% natural as we like all our products to be.
With the same golden PHI ratio proportions as Beauty, Alladin and Delicate the Beauty and Universe have the Flower of Life energy matrix emblazoned into their base in pure platinum. This adds to the smooth, cool energy taste of vortex strutured water they create in 3 minutes, and this transformation increases the longer they hold water. With mouth blown traditional workmanship in borosilicate glass both sizes accept hot water (100°C / 212°). Their water crystals, by the Masaru Emoto method, illustrate the hexagonal, liquid crystalline, full-spectrum water state that they create, and with our Mythos or Wine glasses on the table this energy state is held very well.
As a complement to our full range the two Carafes structure water in very similar ways to our Ceramic Water Eggs and faster. The Universe at 10 litres does so at least cost per litre. The price of the 5 litre Beauty is a ittle less than the Universe.
A glass tube that inserts into both the Beauty and the Universe, and is included in their price, allows for easy cooling with ice cubes, while not mixing the cubes with the carafe water. Mixed gemstones, gemstone necklaces, Shungite powder, the most potent (paramangetic earth blends) available and other vitalising media in the tube give even greater, tasty structure to water. Purchasing contents for the tube is an optional extra.
The glass tube is removed to fill the Carafes and can be left out. No direct contact between what you put in the glass tube and the water takes place so water sensitive gemstones, sands, chips aand pebbles re kept safe. Therapeutic quality gemstone necklaces, tumbled or river worn gemstones, Paramagnetic Earth Blends and Shungite chips remain fully active for many years and can be recharged with earth contact and 15 minutes of sunlight. Shungite spheres may be placed on top instead of the spherical glass top provided. Health practitioners have the opportunity to make gem essences 5 to 10 litres at a time. Both the Universe and Beauty are happy with boiling hot water and herb teas and essences are also easily made. We place therapeutic quality gemstone necklaces in ours and provide gem essence remedies packaged in little spray bottles. These are available by contacting us through our website GemstoneTherapy.info.
Paramagnetic Earth Resonance Blend has quite a sparkle even when dry. It adds the most ORMES and vortex structure. Shungite is the next most potent and a sphere can go on top while Shungite chips go in the glass tube. Then it's our delightful, sparkly white quartz. Images below are in order from left to right. As special feature of the inner glass tube is that you can add your own gemstones for accentuated colour, beauty and harmony. Each quantity sold fills the volume of the tube it is sold for. Extra tubes are available and stones supplied may vary from pictures accourding to availability.





Snow Quartz Gemstone, Paramagnetic Earth Resonance Blends and Shungite chips to place inside the Beauty and Universe Carafes are given below. We are seeking a source of quality NZ greenstone. If you know of one please contact us.To enquire about best quality gemstones and gemstone necklaces to go into these Carafes necklaces enquire with us at: GemstoneTherapy.info. A little further below you will also find Shungite Spheres, in sizes to place on top of every Carafe we have.

The natural energy field created by Beauty to enhance your environment is about 20m across and for the Universe it is about 50m. This can be doubled even tripled by what you put in the glass tubes that go inside. The glass tube of Beauty holds about 330ml and the glass tube of the Universe has an internal volume of about 500ml. We list what can go in each one separately below.

Shungite is reknowned for the strength of it own energy field, ability sequester air pollution, take toxins out of water and its powerful ability add more living structure and energy to water comes in sacred living geometries that enhance the structuring your carafe and water eggs give water too, when placed on top or beside. Note the larger spheres are quite heavy and this adds to their value and potency. The radiant field of energy produced by the Shungite spheres offered below are in all directions: 30mm sphere: 1m. 40mm spheres: 1.6m. 50mm spheres: 2.8m. 80mm spheres: 6.5m. 90mm spheres: 8m, 90mm spheres: 12m. Like us you might like to enjoy all the combinations you can create for more energy in your water and environment. The pull-down menu will give you the sizes needed for each of the Carafes and Water Eggs you have. Shungite chips are also avaialble above to go inside the Beauty and Universe Carafes.
Golden Miniverse Carafe
The carafe "Miniverse" is a jewel of a special kind. Each Miniverse and every Carafe is a mouth blown, original piece, in lead-free glass .To drink directly out of Miniverse makes fun and sense, feeling the natural harmonic form provides wellbeing and happiness. Its water crystal (by Masaru Emoto method) is bright and cheerful.
At 120ml it is the perfect complement to the entire Universe, the largest Carafe. It loves to look after you different spices, making their different colours glow, and keeping them vibrantly alive much longer. Miniverses make great little milk jug or container for beauty and body oils. Many make and keep their gem, flower and herbal essences in the mini-shape that enhances their energies, and flowers keep much longer.
To drink directly from a 120ml Mini or a 500ml Delicate places the golden-ratio proportions at your fingertips and all the energy will also flow through the acupoints at those tips and along meridians. In this way all you drink from these, the drink bottles, glasses and wineglasses gives you and your family and friends more than one kind of nourishment.
A 23.8 carat gold flower of life burned into the base of the Miniverse at 600degC further enhances the effects on any liquid, powder or flower placed in these. Each comes with a cork as well as a spherical glass cap and the glass cap can be replaced with one of our 30mm Shungite spheres available above, for even greater energy effects. Dimensions are approx 120mm high x 75mm wide. All prices include shipping.
The legendary 6-wavelength structure of every carafe create a different major musical chord. The Miniverse has a cavity resonance frequency tone: AIS.
Cotula Bowls in Golden Ratio
The Cotula bowl is a real eye-catcher, even when empty. The tall, hand-blown shape hgihlights the dynamic lines of the Golden Ratio and a white Flower of Life embossed in the base adds to the revitalisation of foods placed in the bowl. The smaller Cotula has a diameter of 12 cm sand is 6.5 cm deep. A larger Cotula has a diameter of 23 cm and is 12cm deep.

Traditional craftsmanship mouth-blown in lead-free glass that can be heated up to 70°C/158°F. Prices include shipping to all countries.

100% Natural THANKYOU Drink Bottles
Each THANKYOU gives a blessing to water revitalising it with the love and appreciation that gives water greater health qualities. 100% eco-frinedly with all natural materials including a cork surround, true rubber rings and a pure wooden top. Baby's and HOT bottles made from hardened boro-silicate glass can be heated to boiling point. 500ml and 700ml bottles are safe to 70°C/158°F. Glass is 40% recycled and 60% natural quartz sand. Each has famous golden ratio proportions providing a noticeable improvement in 3 mintues. Wooden tops can be rinsed and washed but not immersed in water. All parts can be purchased sepearately. International shipping included in prices.

Flower of Life Drink Bottles
This trendy, practical, 100% natural water bottle carries 700ml/24 fl.oz and fits into all popular bottle carriers and holders. Its all wood top seals tight for leak-proof travel and its precisely-fitted shell of natural cork is non-slip and protective. Its glass is 40% recycled and 60% natural quartz sand. Hand-crafted, mouth-blown, lead-free glass safe to 70°C/158°F. The bottle top being all wood will eventually wear out and all parts are replaceable. Prices include shipping to all countries.
Restore vitality to food, water and home giving you subtly more energy, protection, support and health.
Use with a healthy diet, exercise and real connection with nature and yourself as a spiritual being.
Vortex Straw and Stirrer

The vortex, a natural phenomenon, underlies the design of the "Calamus" drinking straw. Because of a fine spiral cut into the narrow glass tube, any liquid that passes through it acquires a powerful vortex motion. As seen in tornadoes, wildly-flowing rivers and ocean waves – the vortex action increases the ienergy present. The delicate structure of the hand-blown drinking straw takes its shape from the Golden Ratio. For children over 6 years.
Drinking water through the 24cm straw gives it more liquid cyrstalline structure and keeping a straw in a glass of water has a resonance effect in the water that also adds energy to nearby water. Stirring with it structures the water with increasing effect as more of the divisions in the wtraw sit within the water (or other liquid). If the straw is only partially immersed place place its smallest partitions lower most so at least the first three are in the water. Water may be stirred clockwise, counter-clockwise and both.
Experiment and taste your results. Straws are only be shipped with other products. Boro-silicate glass safe to 100°C/158°F. Can be boiled.
Water Eggs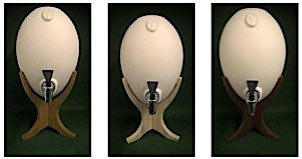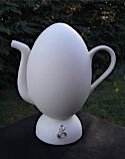 Ceramic Water Eggs made of clay energise water with a continuous subtle energy flow that produces a smooth, alive, clean tasting energy not present in tap, distilled and filtered water. Golden ratios spirals within the egg follow Viktor Schauberger'sdesign of the vortex torus.

Enjoy the 1.5 litre Water Egg Jug on your table and draw water from your 4.3 litre Harmoniser Water Egg for improved cooking, brewing, drinking and wine making. Receive poplar stand for the 4.3 litre or et us know wan oak or sapple stand. Both Water Eggs are glazed on the inside and include PHI Spiral Harmonisers. The Jug is turned upside down to fill and the 14 litre has a tap that is metail and food grade plastic. Care instructions and emailed to all customers.
Wine Glasses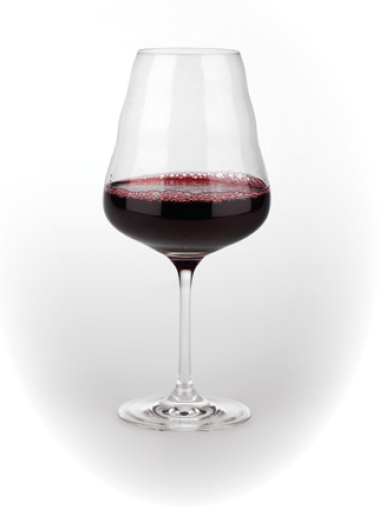 Your table is elegant with 500ml wine glasses mouth blown and hand-crafted in golden ratio proportions and a white flower on its base. Wine becomes more bubbly, flaours and tanins are accentuated and a subtle smooth energy emerges. Prices include shipping to all countries. Lead-free glass, dishwsher safe to 70°C/158°F.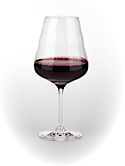 Replacement Parts
All replacement parts are available. If you live outside of New Zealand or require an item not listed below please email us for a quote. The "Add to Cart" menus below are inclusive of GST and for shipment to NZ addresses only
PHI, 3 and 4 Spiral Harmoniser Pendants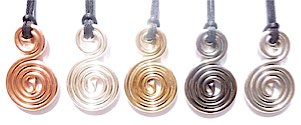 Copper spirals when filled with very high frequency structured water build strong personal energy fields no longer disturbed by EMF, mobile phones, WiFi, electrical, cosmic and people energies. Different metal platings add to this protection.
Visit Harmonising Energies Here and click on the images above to see those pendants with added sacred geometry.
Vortex Air Energisers
EMF Space Harmonisers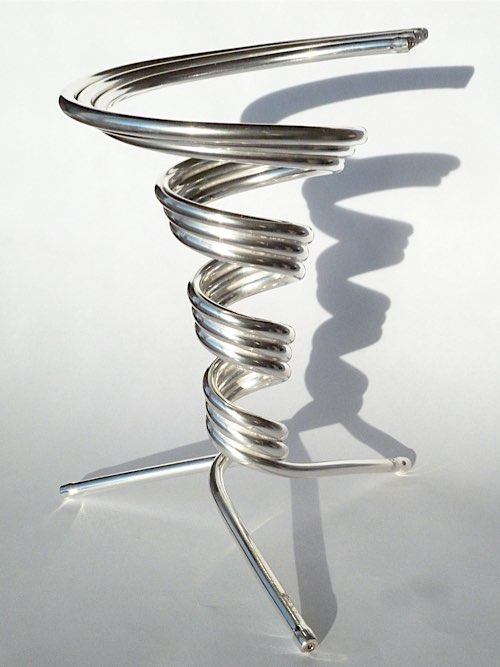 Vortex Air Energisers build upon the concepts of Viktor Schauberger, John Keely, Masaru Emoto creating strong bio-energy fields protecting and healing people, animals and plants affected by adverse earth, EMF, WiFi, electricity and cosmic energies. Golden mean, spiral and "water" that is more than water combine to exceptional effect. The inventors achieve the placement of this "water" of unique ability inside copper tubes. Hand-crafted limited edition items hold many frequencies with healing effects. The large one (approx 18cm high by 19cm wide and about 390g) plated in silver is sufficient for household protection from WiFi, EMF and electrical situations and when in the same room protects those who are electrically sensitive. The smaller one aaround 12cm high and wide and about 167g is suitable for placement right by the WiFi modem/router and portable phone when living in the country. The high frequency resonant energy water is a unique feature that adds much health benefit.
Vortex Water Energisers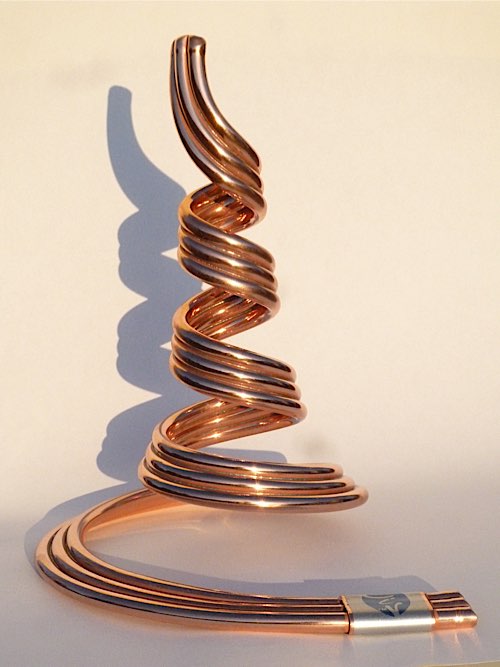 These Vortex Water Energisers add to the pioneering work of Viktor Schauberger, Emoto, Keely and others to enhance the quality of your living water. A unique feater is the high energy water inside these giving greater ability to transfer energy frequencies to water for a more energetic, smoother tasting water with more liguid crystalline structure. Size approx 200mmH x 185mmW. Weight about 376g. Pictured below is the Kirlian Energy Field created by the Copper Vortex Water Energiser and London tap water before and after treatment. On left we see the Kirlian Energy Field created by the Copper Vortex Energiser above. Reference.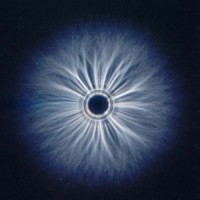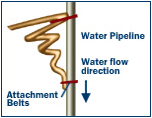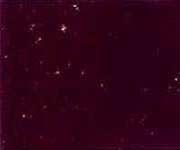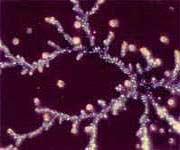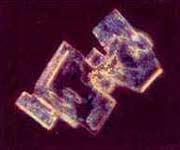 Vortex Land and Industrial Water Energisers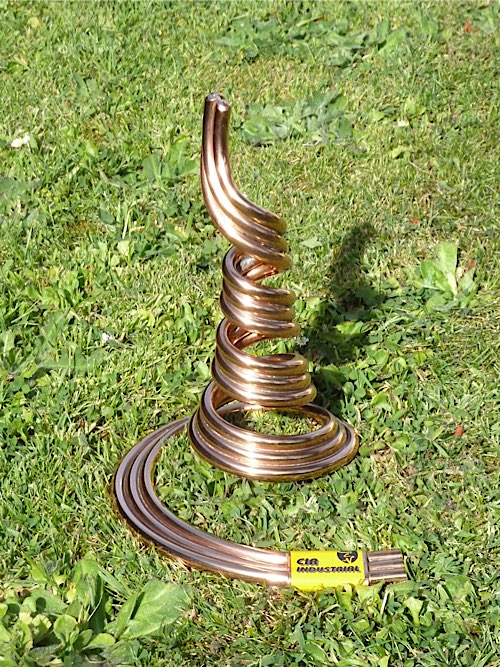 Vortex Land and Industrial Sized Water Energiser have cooper tubing about 50% greater in diameter and hold three times the volume of energised, high-frequency water compared to the Vortex Water Energiser above. Both increase aerobic action, treating sewage, septic tank, waste; stimulating compost and fertiliser response in farm, forest and industry. Both have increased grass and crop growth 200% while reducing grass, crop and stock needs for water and fertiliser by up to 50%. This industrial size covers 3 to 4 times the area and about 9 times the volume of the standard sze. It is also used to add even more energy in small situations. This size is a must for water pipes 25mm in diameter and larger. Size approx 230mmH x 196mmW. Weight about 800g. Effects on Water and Installation Instructions (pdf)
Dancing with Water
2nd Edition 2017
The New Science of Water - A Guide to Naturally Treating, Structuring, Enhancing and Revitalising Your Water
M.J. Pangman & Melanie Evans
As a blend of the most recent advances in traditional science, and spiritual wisdom for our evolving planet, this book is a unique, engaging and well-referenced guide, providing insight into water's unique qualities and offers instructions for creating full-spectrum living water: how to structure, add information and energy ... and more ... opening the door to the "Age of Water' typified by reverence for nature and all life. Unique qualities inherent in water and its hidden potentials are ready to be awakened within us, as water beings. Are you prepared to become a conscious creator and participate in the Dance with Water?. 287pp. 40% new material. Feb 2017.
$36 shipped in NZ and $42 shipped to Australia.
USS18.99 plus shipping when purhcased at DancingWithWater.com
Harmonsing Energies and Nature's Design News
Read Them Here
Living Sacred Geometry Tuition
Explore our Living Sacred Geometry ECourses learning the design principles of nature for a new consciousness and respect of the feminine, and inward spiralling as well as outward, explosive energies HERE
30 day guarantee on all products, when returned in good order, excluding shipping costs.
Share this page
Follow Us
Enquiries Invited

David Baillie ND, BSc, RBT, RTC
Awakening Consciousness and Energy Medicine Sessions Internationally: Skype, Email and Phone
Consultation Bookings and Product Inquires Invited

Massage and Rebirthing
Room 6, Craigie House, 22 Manse St, Dunedin
Fridays every four weeks in 2017: Sept 1 & 29, October 27, November 24 and December 22nd

Gemstone Energy, Coaching, Massage, Naturopathy and Rebirthing
Harmony Forest Centre, 11am - 3pm daily by appointment.

Email: UnityConsciousorg @ gmail .com (no spaces)

Websites:
UnityConscious.org - Harmonising Energies
NaturesDesign NZ
Gemstone Energy Medicine
Loving Water NZ
Vortex Water Enhancement NZ
All information on this webiste is personal opinion validated by personal experience only of the authors.
---
Dreams place Living and Loving in Action